Welcome
On USOLVED you'll find various products for keeping track of visitors and site traffic. The integration of the different scripts into your site is fast and easy to manage. We also provide some Nagios / Icinga plugins to monitor your infrastructure.
MAILSolved
You can send newsletters to your subscribers with this simple to administrate yet powerful newsletter script. A clean user interface helps you to customize your newsletter and the frontend to make them work for your benefit.
You can host this web application on your own server.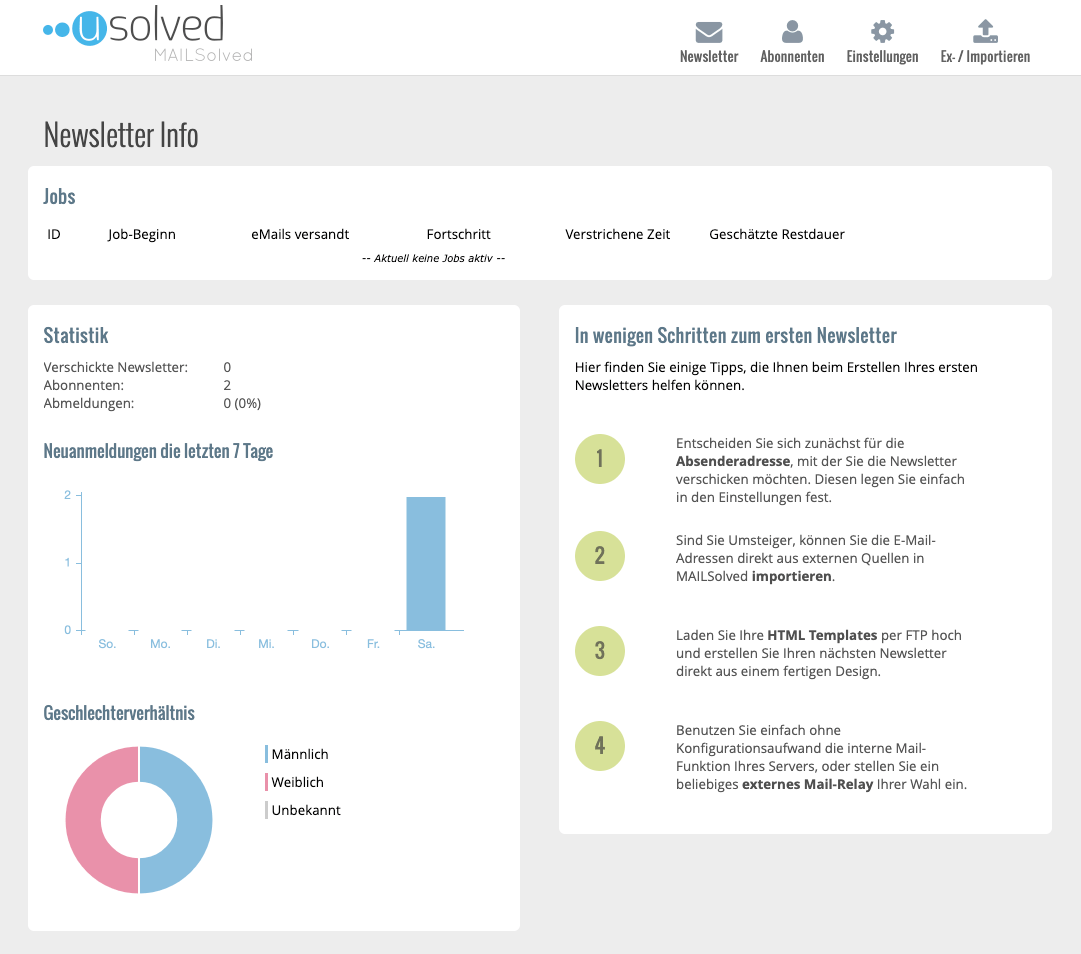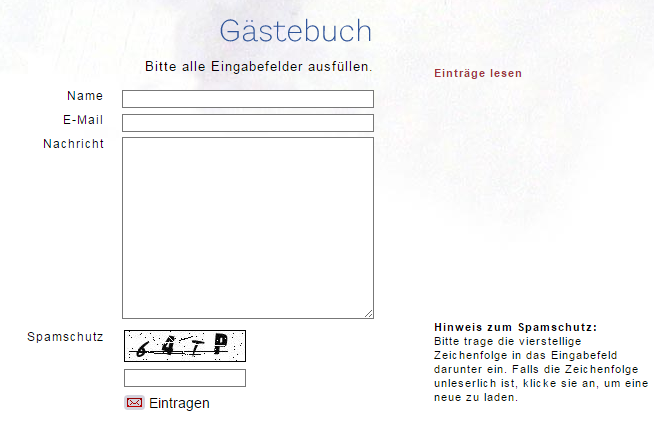 BOOKSolved
This is an easy to handle guestbook script with a lot of settings and easy to change template system.
Nagios Plugins
Do you use Nagios or Icinga to monitor your infrastructure? We offer free open source plugins that may fill your needs.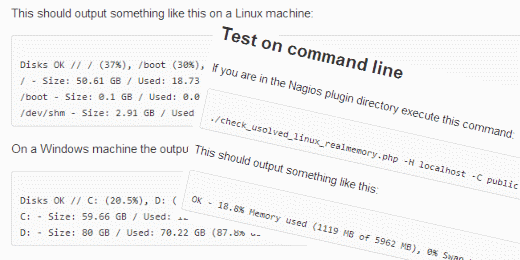 News
Because of the new EU-GDPR there's a new update for MAILSolved:
Some updates for the GDPR (General Data Protection Regulation)

Time of the subscription will be saved
Date and time will be saved after Opt-In
IP address will be saved after Opt-In

No output for Test-Newsletter in the archive
You can ignore SSL certificate checks for local email tests
When MAILSolved was released in 2003 some people didn't have an internet flatrate. That's why I wanted to put all the necessary info into the ReadMe file for offline reading ;). Times have changed so I transferred the documentation and changelog to our website with just basic information in the ReadMe file.
This is also good if you like to get an idea of the installation before downloading the script. You can find the documentation here.